VAGICARE YONI STEAM SEAT
Regular price
Sale price
$39.99 USD
Unit price
per
Sale
Sold out
Benefits :
Vaginal steaming is used as a natural remedy for cleaning the vagina, uterus, and the entire reproductive tract. But the purported claims don't stop there.
stress
depression
hemorrhoids
infections
infertility
hormone imbalances
headaches
fatigue
digestive issues
generalized pain
The Vagicare Yoni  Steam Seat was designed as the perfect addition needed to perform a Vagina Steam in the comfort of your own home. It is comfortable and convenient & provides a luxurious experience. The  Steam blow should be paired with our Vagicare  Steam (Vagina Steaming Herbs) for the full experience.
The Yoni Steam Seat is the color purple as purple symbolizes royalty, majesty and high officials as well as wealth, prosperity, prestige and luxury. Purple combines the stability of the blue color and the energy of the red; which is the energy you should manifest while using the Steam Seat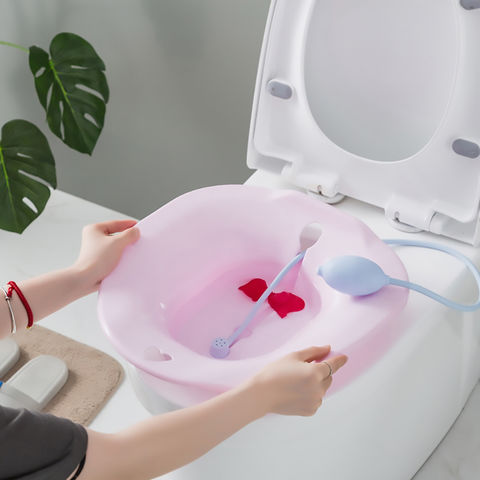 This is our steam bowl only and does not include our Vagicare Steam Herb.
The  is BPA free and reusable and should be used every time a V Steam is done.
Share
Refreshing Herbs
This is my first time experience. I truly love how I refresh after using my steam. I will be buying again.
Great
It works great! It's deep enough and allows me to do a Steam at home without a big chair. Also easy to clean.
I needed this for my yoni steams. I didn't want a big chair or stool that I have seen others sell. This one is exactly what I needed to save space as it folds away and perfect!
This is exactly what I needed to so a yoni steam at home. I am saving so much now that I am doing my own steam, thanks to
exactly what I was looking for, first use, great, highly recommended for your yoni cleanse.